There are many programs out there. The one that I found to hit all the main points I was looking for was MLSP  (My Lead System Pro)
If you don't have a website, blog, Facebook account, etc. that is ok they will guide you through each step. With this company you can sell anything you want, they are here to help. They are here to teach you how to BRAND YOURSELF and not the company your with.
Just a few things you get when you sign up:
Video & Audio Hosting
Domain Hosting
Custom Link Tracking
Proprietary Split-Testing
Beginners Marketing Guide
Live Member Orientations
Sample Ads & Resources
Global Support
Daily Wake-Up Calls
Massive Article Directory
and so much more!
If you do not believe me then watch this video from a 6 figure earner.
Click below to get started on becoming financially free. This is a $10 offer for 10 days. You will also get a bonus Instagram cheat sheet. If you do not like it you can get your $10 back. How awesome is that.
THE TOP EARNER FRAMEWORK?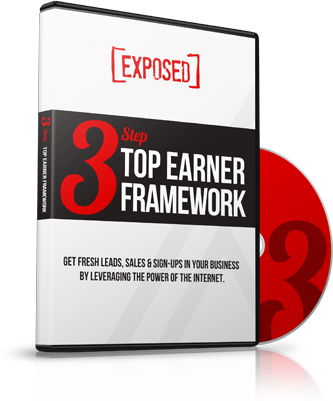 FINALLY Unlock the 3-Step Framework and Learn How to Get Fresh Leads, Sales & Sign-Ups in YOUR Business Leveraging the Power of the Internet.
If you are still unsure here are a few of the people who have walked the hallways of this company. Best part is that I have the privilege to meet them every year.
Brian Fanale
Bert Bledsoe
Todd Falcone (Erin Parker in the back…lol)
Mark Harbert
Ray Higdon