Limited beliefs of your past can be you downfall.
Don't let your past predict your future.
Our belief system is strong. If you believe you can do something you go after it and fight for it. But on the other side, if you believe you cannot do it then you do not even try.
What if you tried and failed at one point? Is it worth trying again?
So many people do this exact thing. They try something once and since it didn't work it automatically becomes false, a scam, a fraud.
The real question is, did you really try?
Did you take the time to learn what you can?
Are you assuming because it didn't work the first time that it would never work?
This reminds me of a short story I heard called "The Elephant and the Rope."
The Elephant and the Rope
As my friend was passing the elephants, he suddenly stopped, confused by the fact that these huge creatures were being held by only a small rope tied to their front leg. No chains, no cages. It was obvious that the elephants could, at anytime, break away from the ropes they were tied to but for some reason, they did not. My friend saw a trainer nearby and asked why these beautiful, magnificent animals just stood there and made no attempt to get away.
"Well," he said, "when they are very young and much smaller we use the same size of rope to tie them and, at that age, it's enough to hold them. As they grow up, they are conditioned to believe they cannot break away. They believe the rope can still hold them, so they never try to break free." My friend was amazed. These animals could at any time break free from their bonds but because they believed they couldn't, they were stuck right where they were.
Limited Beliefs 
Like the elephants, are you going through life hanging onto a belief that you cannot do something, simply because you failed at it once before?
Are you holding back because of outdated beliefs that no longer apply to your circumstances?
Do you avoided trying something new because of your limiting beliefs?
Worse, are you being held back because you believe the beliefs of others are more important?
Don't be bound by the limited beliefs of your past.
You can achieve your full potential if you let go of your bonds.
It is ultimately up to you.
P.S. There are many ways to let go of your bonds. Getting help from a community is the way I found to work the best. If you found this blog useful share and comment.
Here is the community I found that worked the best for me.
THE TOP EARNER FRAMEWORK?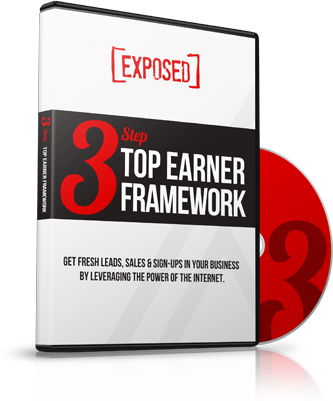 FINALLY Unlock the 3-Step Framework and Learn How to Get Fresh Leads, Sales & Sign-Ups in YOUR Business Leveraging the Power of the Internet.